Participă la INDAGRA FOOD și fii parte din cel mai important târg din industria alimentară!
The INDAGRA FOOD Fair, organized by ROMEXPO in partnership with the Chambers of Commerce and Industry in Romania and in collaboration with Addor Events, is held every two years and will run during the period October 28 - November 1, 2020 , within Romexpo exhibition center - B2 Hall, as well as the outdoor platforms: H3 and Crowne Alley
In the same time with INDAGRA FOOD 2020 it will take place INDAGRA – International trade fair for of equipment and products in agriculture, horticulture, viticulture and animal husbandry, EXPO DRINK – Wine, beer and other alcoholic and non-alcoholic beverages trade show; PACK SHOW – Exhibition for packing industry.
In 2020, INDAGRA FOOD is focused on two big sections: Bakery and Sweets Section, both of them are considered the news of the fair. So B2 Hall is divided in the following sections: bakery technologies, other technologies for the food industry (industrialization of fruits and vegetables, milk industry), bakery products, dairy products, fruits and vegetables, various food products (meat products, sweets, spices, flavors).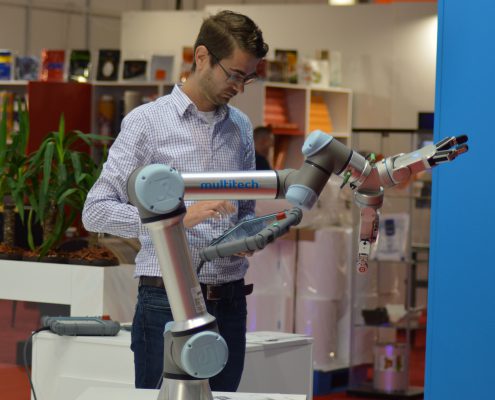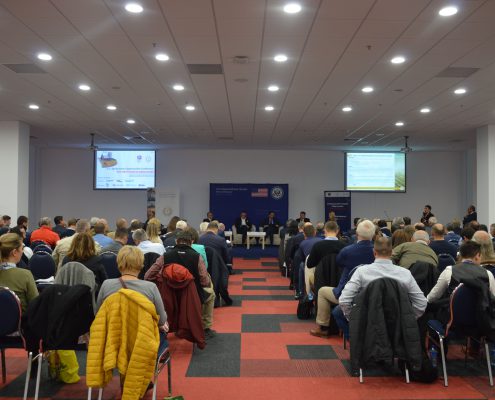 Why to participate at INDAGRA FOOD 2020?
The biggest event in Romania dedicated to the food industry, reached to the 10th edition. Get involved in the growth of the fair;
The largest companies in the food industry are present. The most important players in one place!
Discover the newest technologies, services and products!
Research the competing market! The most effective and fast strategy to know the competition.
Develop the business environment! You can maintain and deepen the relationship with partners and clients.
The most important item for your company is the notoriety! You can increase the visibility with your participation.
Create your ideal and real image of you company. Compare them and develop the best marketing strategy.
Increase the sales volume! Tens of thousands of visitors are present at this event.
Statistics of INDAGRA FOOD 2018:
183 exhibitors
15 participating countries
23% international participation
10,452 sqm indoor exhibition area booked
581 sqm outdoor exhibition area booked

Useful information for exhibitors:
Stand Construction
23rd -27th of October 2020, between 8 a.m. and 8 p.m. access for the self-constructed or the third party stand period.
25th -27th of October 2020, between 8 a.m. and 8 p.m. access for setting up the stands built with Romexpo.
Stand dismantling:
1st of November 2020, between 4 p.m. and 8 p.m.
2nd - 3rd of November 2020, between 8 p.m. and 8 p.m.
Access for exhibitors
During the fair the access for the exhibitors' staff will be allowed daily between 9 a.m. and 6.30 p.m. only with the exhibitor's badge. Stand supply is allowed after 6 p.m.
Exhibitors Office: B3 Hall, E Gate (Avenue Poligrafiei)
The access note will be requested at the stand by the head of the hall.
ROMEXPO GENERAL CONDITIONS
For more details regarding the general, technical and participation conditions ROMEXPO click here
For more details about the Cookies Policy of the site click here
For more details regarding the terms and conditions of use of the Romexpo site click here
For more details regarding the protection of personal data click here